Photos de vacances
8 Juin 2004
We spent the Memorial Day week-end in the White Mountains, New Hampshire, with friends. A very nice place. We did more cooking and eating than hiking, actually. It's a bit new for me. I'm a sort of monk when I go outside. In France, when I went hiking, I didn't take anything except a very small portable stove, some dehydrated food, a lamp and a lighter. More or less. Minimal survival mode. I like it like that. Here, we had two cars full of food, wine, lobsters, a paella frying pan, and other nice stuff that civilisation can offer. We never hiked without the whole thing you need to prepare a warm maté, it's a question of life or death for argentinian people.
We almost got lost at one point because a group of beaver had the good idea to construct a dam very close to the path, which was under water for a few hundred meters. But we never saw a single beaver. They were probably sleeping. Lucky guys. Here are some creatures we met during the trip.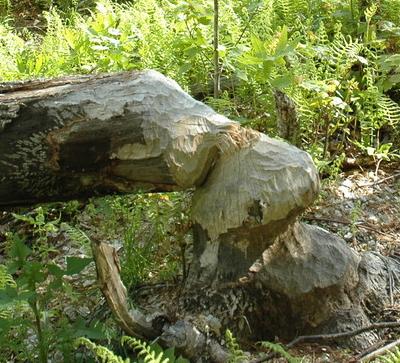 A tree eaten by a beaver. It's impressive. Who needs a chainsaw?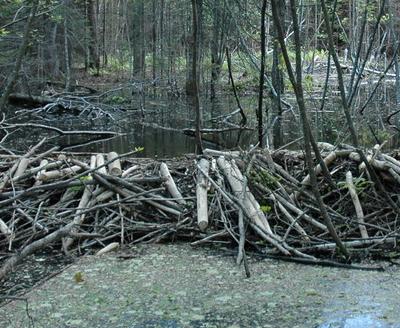 A beaver dam on a small creek. The first I ever saw.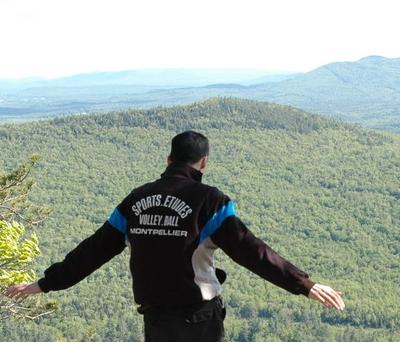 A big black bird from Montpellier trying to fly. This sport shirt is one of the very few artefacts remaining from one of my precedent lives.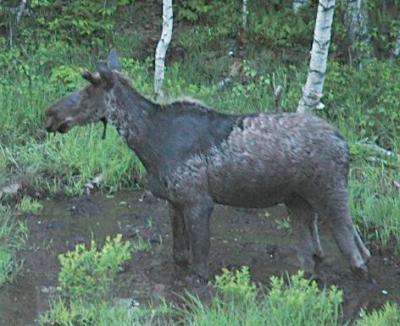 A moose taking a bath. It doesn't show, but this thing is BIG.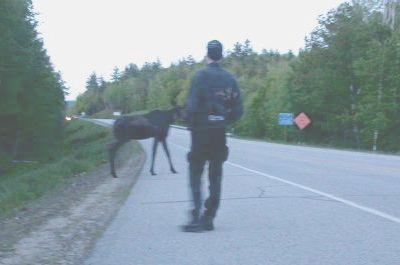 The same moose and a Frenchie. The moose is the one in the background.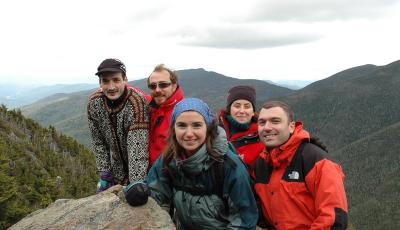 A few autochtonous human beings from Catalunya, Argentina, and France, on the top of some unknown mountain.